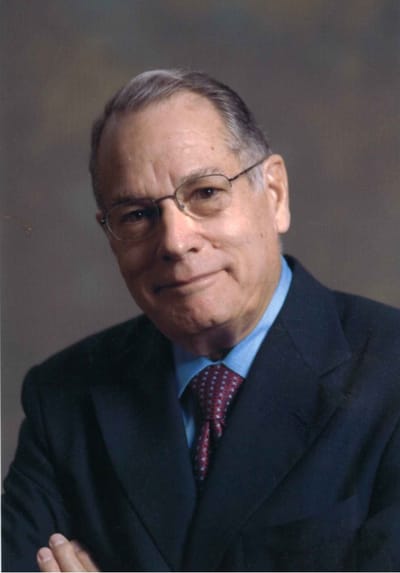 Dear Wisconsin Plaintiff Trial Lawyers,
I was asked to initiate a Legacy Program for WCJEF. What is it? A Legacy Program allows any member to provide an annual gift to WCJEF or any of its programs after you pass. In other words, provide for support in your estate plan. On the assumption you want WCJEF to continue to flourish into the future, this is one way to ensure that. Any amounts would be welcome. I intend to do that, and I hope you will consider it as well.
Respectfully,
Bob
Ready to start paying it forward?
Make a lasting impact by extending your support of the Wisconsin Civil Justice Education Foundation (WCJEF) with a legacy gift. Select an option that works for you and your family and let us know if you would like to put your donation to work today or gift us after your lifetime.
Giving Options
The WCJEF funds are dedicated to the advancement of the civil justice system and to promote its mission.
Make a One Time Gift
Give a Monthly/Quarterly Gift
Become a Lifetime Donor with a Legacy Gift
Legacy Gift OptionsBeneficiary Designations
Designate WCJEF as a beneficiary to receive retirement plan and insurance policy assets. This is accomplished by completing a form that is separate from your will. This option is the easiest way to provide a legacy gift.
A Gift in Your Will or Living Trust
Gift WCJEF in your will or living trust, known as a charitable bequest.
Endowed Gifts
By creating an endowment with WCJEF you can provide a gift that lasts for generations. Throughout your career you worked to make a difference, and wouldn't it be nice to know you could continue to make an impact - a difference - even after you are gone?
An endowed gift ensures the future of WCJEF. Your endowment donation is invested and the income from the investment is used to carry out the mission of the organization. The principal remains invested to perpetuate the fund.
Contact Information & Forms:
Contact WCJEF at 608-210-3390 or wcjef@wcjef.org for additional information.
To obtain a Declaration Form to declare your intentions, or please contact WCJEF at 608-210-3390, wcjef@wcjef.org.
Be sure to let us know how to provide you recognition for this gift which includes being listed in reports, websites, publications and within video(s) to help us encourage others to make a legacy gift.
When including WCJEF in your plans, please use legal name and Federal Tax ID:
WCJEF Legal Name: Wisconsin Civil Justice Education Foundation, Inc.
Address: 10 W Mifflin St, Suite 201, Madison, WI 53703
WCJEF Federal Tax ID Number: 39-2033748 (established as a not-for-profit 501(c)3 organization)